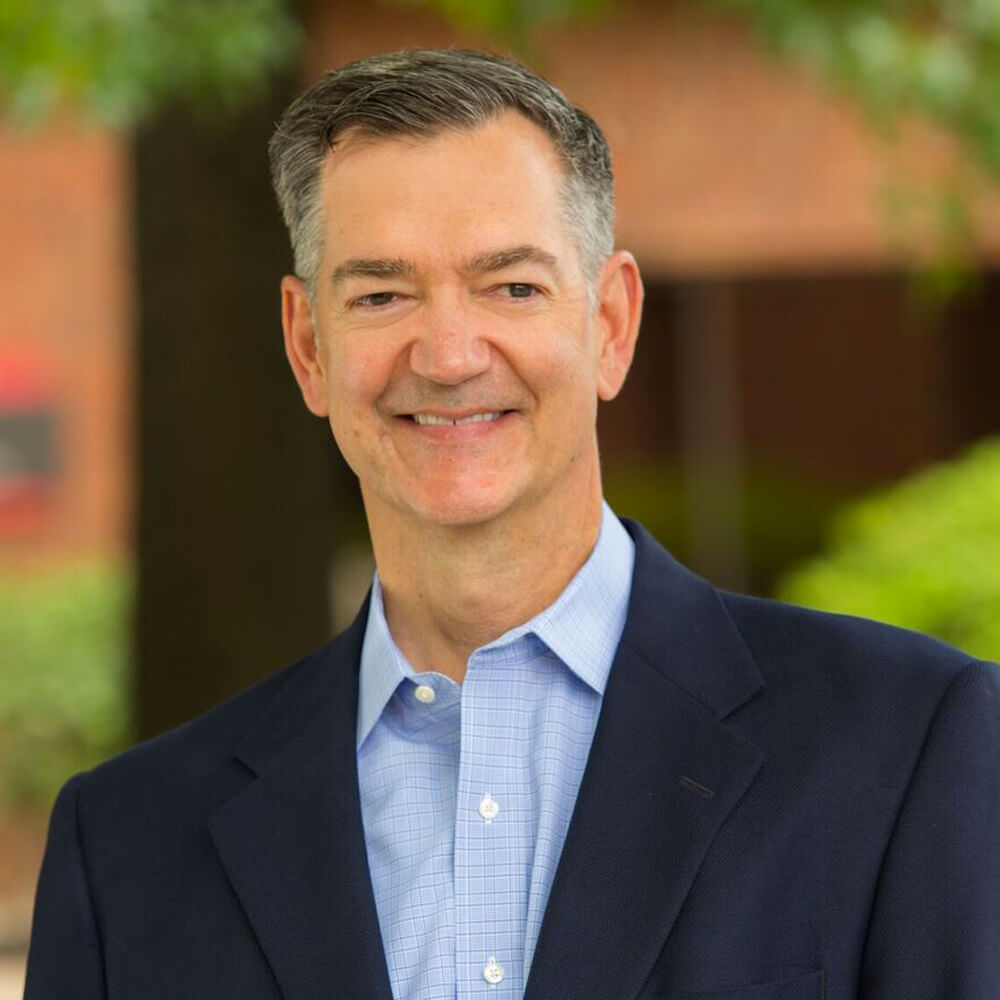 John Broderick
How to Build A Marketing Plan that Works for Your Organization
A well-defined marketing plan is the cornerstone of strategic planning and development. Implemented correctly, it identifies critical internal and external factors to consider when developing a master business plan. Strategic marketing helps businesses discover new opportunities, shed the dead weight of campaigns that do not serve them and stay ahead of competitive threats.
Everything you do to move your business closer to achieving strategic goals and objectives should be considered when building your marketing strategy. A marketing strategy sets your brand apart and helps you develop products and services with the best chances for making a profit.
It all starts with marketplace research. The 5 P's of Marketing–Product, Price, Promotion, Place, and People–are foundational marketing elements used to position a business strategically for long-term growth. When developing a strategic plan, market research that focuses on the 5 P's will give you a robust picture of what your roadmap should be. By defining your brand offering, target customer and competition, and analyzing market dynamics and demographics, you can build the framework for a marketing plan that works for your business.
"Strategic marketing provides organizations with a road map for achieving specific goals and objectives."
A cardinal rule of any marketing strategy is that it is consumer-centric. Customers want something that adds value, and if they feel they are not receiving it from your company they will look elsewhere. Attracting potential customers to your business and keeping them engaged is key to the success of your marketing plan.
It is important to remember that marketing plans are not one-size-fits-all. Here are seven essential guidelines to follow when developing a strategic marketing plan that is tailored to your business:
1. Assess Your Situation

Sound strategic development begins before you even start mapping out the plan. Consider where your company presently sits. Are you meeting your revenue goals? Are you well-positioned, but want to scale up or pivot into a new market? You need to make a brutally honest assessment of your situation. For example, there is no marketing strategy in the world that can help you if your sales team, the heart that pumps the lifeblood through the company, feels unmotivated or is poorly trained. Marketing strategy begins by getting your house in order through situation analysis.

Internally, the majority of the information you need for this housekeeping can be found in your present business plan and data reports. If it isn't, it's time to call in the SWOT team. Analyzing your SWOT–strengths, weaknesses, opportunities and threats–enables you to ferret out any problems and take the proper steps toward a remedy. Drop any false modesty about your successes. When you have a clear picture of what works and what doesn't, stand these two elements side by side for a good, close examination. You and everyone in your business should be crystal clear on what makes your company, your people and your product or service exceptional.

Externally, collecting and analyzing Voice of Customer (VoC) data on a regular basis is crucial to understanding how your product or service is perceived and how it compares to the competition. By maintaining an up-to-date snapshot of your customer's needs and expectations, you can continuously improve and stay ahead of the competitive curve. It is critical to examine your brand's overall customer experience (CX) and use the data to make smart decisions on how to develop and market your product or service.

2. Define. Define. Define.

What customers generate the highest margins and returns? Which services or products have the highest growth potential and return on investment?

Another key element to an effective marketing plan is a clear definition of your products and services, as well as your ideal customer. "Everybody is my customer" may sound great, but it is inherently dangerous to serve all people all the time. Identifying what to do and, just as important, what not to do is often the most difficult business decision for a team.

Relative to strategy, less is often more.

Take a hard look at your brand offerings. Are they well defined and obvious to your customer? Consider the scalability and market fit of the products and service you offer. Brand clarity is essential to the success of your marketing plan.

Sound marketing strategies also put in time and effort to define your ideal customer, or customer persona. A customer persona is an idealized profile representing the key traits of a large segment, or target audience, based on the data you collect via VoC or market research. Best-in-class marketers go a step further and utilize market segmentation to divide large target audiences into more defined categories using parameters such as demographics, interests, needs or location.

Clearly defined products and services and a well-strategized consumer profile are the framework of a targeted marketing strategy. The goal is to match a product or service that solves a need or desire with a target customer. Optimizing how these elements intersect and fit together is the best recipe for business growth.

3. Establish Marketing Goals and Metrics

Effective marketing leads to sales…period. Marketing goals should be very specific, allowing you to accurately gauge the success of your strategy and actions. A time frame should be set with benchmarks to measure growth and success. These markers help track progress and enable you to react and adjust your strategy as needed.

Don't complicate your marketing strategy. Remain focused on efforts that drive consumer satisfaction and ultimately improve revenue. Build a simple metrics dashboard to monitor progress and use the Plan-Do-Check-Act (PDCA) cycle as a tool to continuously improve your marketing strategy based on the data you receive.

4. Choose Your Tools Wisely

Now you've assessed your company's current situation, clearly defined your brand offerings and target customers, mapped out sound goals, and set up a working time frame to get you there. Time for the next step in good marketing strategy: determining your marketing tactics.

Marketing tools are the vehicle by which you deploy your marketing strategy. Social media, advertising, lead generation and CRM technology, search engine optimization (SEO) platforms, video marketing, and good old-fashioned direct mail (to name a few) are all tools that can be used to increase consumer awareness and engagement with your brand. These tactics need to be customized and strategically applied to your business to be effective.

Understanding how to utilize both cold and warm lead-generating techniques is extremely important. Social media advertising comes heavily into play here. This is because social media can accurately target specific demographics. It also allows for easy adjustments in ad frequency.

Using focused "touches" is also a great way to improve consumer connection with your brand. A touch is any element of marketing strategy that comes into direct contact with a potential customer–a text, email, or mailer, for example.


5. Look the Same Everywhere

Omnichannel marketing is a strategy that aims for a seamless integration of your brand across all of its platforms. A business that looks different on its social media pages than it does on its website or in its hard copy marketing materials, or that has inconsistent messaging on its phone systems versus its online presence can cause customers to lose trust in that brand. Since trust builds loyalty, unified messaging and style across all of your marketing channels is essential to keep consumers returning to your business.

6. Budget for Success

Plain and simple, effective marketing strategy costs money. Thinking you can get fantastic results on the cheap is like expecting a five-star dining experience at the drive-through window. When it comes to strategy and tactical execution, you get what you pay for. Of course, no marketing strategy should turn black ink to red. You should expect value and results that increase your bottom line, not deplete it.

Remember, strategic marketing is not an instant fix. You need to build in a timeline that allows your strategic planning to do its magic. Your budget should have enough flexibility built in to allow for adjustments, and you need to know when to move money away from campaigns that don't bear fruit. A marketing plan is a broad process that constantly evaluates goals, objectives, strategies and tactics and makes improvements when necessary. Strategic planning is marketing that wins the long game for your business.

7. Expect to Change Course

You should anticipate a shortfall here or there. All strategies require continuous review and innovation, especially early on as you shape and tweak your marketing plan. Don't let this panic you or throw you off course!

When you have the first six elements of marketing strategy plotted out and in place, these course adjustments become standard work. They offer invaluable input to use for making the right changes in direction to the original plan. They have their place as data in your ongoing measurements and help steer your marketing strategy toward the desired results.
Strategic marketing should not be overlooked or discounted. It is a critical element of your overall business plan. Understanding the guidelines for developing a marketing strategy can go a long way in communicating clarity and building alignment. When you hold your next team meeting, discuss these guidelines and how your organization will use them to implement an effective marketing strategy.
Having a sound marketing strategy is like having road map to guide you in just about every business decision that you make. Dovetailing your marketing strategy and playbook into strategic planning and, ultimately, strategic execution is paramount in today's fast-changing world of business.
Business Partner Takeaway
Follow these guidelines to help develop your strategic marketing ground game:
Assess and define internal and external factors
Define your products, services and ideal customer
Map out strategic goals and measure them
Deploy the right marketing tools to reach your audience
Be consistent across all of your brand"s platforms
Create a realistic marketing budget
Be flexible and open to change
Need more guidance? Connect with us to learn more about how to get started on your organization"s marketing strategy.